David Ritchie is the director of a number of tourism/hospitality businesses based in Clyde, Central Otago. He is the chair of the Central Otago Heritage Trust, the Historic Clyde Incorporated Charitable Society, the Friends of St Michael's Clyde Charitable Trust and is a trustee on the Alexandra Riverside Park Trust. He is also an inaugural member of the Central Otago Tourism Advisory Board. Over the last ten years, living in Central Otago, David has been actively involved in the preservation and development of a number of heritage stone buildings in Clyde.
Graye Shattky MBE Soldier, farmer and businessman, Graye has led a varied and multifaceted life; his leadership skills and management experience have resulted in appointments to diverse leadership and entrepreneurial roles internationally and in New Zealand.
Russell Garbutt is a Clyde resident and has a long working background in Television NZ in Dunedin and Christchurch.  He also headed up the Media Production Unit at the University of Otago for many years.  Since shifting to Central Otago Russell became involved in local body politics and was the Deputy Chair of the Vincent Community Board.  He is a past Chair of the Alexandra District Museum and is a Clyde Museum Committee member. Russell is a life member of both the Otago Ski Club and the Otago Rowing Club, a committee member of the Dunstan Golf Club and is a very average social golfer.  He has nine grandchildren scattered from Germany to Christchurch, is the founding organiser of the Central Otago Hospice fundraising dinners and enjoys biking, walking, cooking and reading widely.
Ross Naylor is as local as it gets. The Naylor's have been farming in Matakanui (near Omakau) for five generations.  Today Ross and his wife Honey run Spennymoor Station, which was once part of the larger Matakanui Station. A guardian of local history, Ross was a key player in finishing a comprehensive book (started by Donald Gordan) on the stories of Matakanui Station and the surrounding district. Ross has been actively involved in the heritage sector. He was board member for Central Stories Museum and Art Gallery for five years and Chair between 2019-2020. Ross is also a Trustee on the Drybread Cemetery Trust.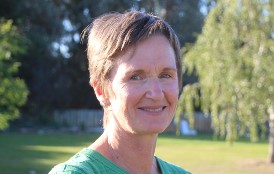 Lynda Gray is a freelance journalist with a special interest in agriculture and primary industry. On shifting to Central Otago with her husband and three kids in 2001 she became involved in a local school, sports, and community groups both at governance and hands-on organisational levels. Her current community interests include the Central Otago Riding for the Disabled Association; a committee overseeing the funding and development of a new multi-use equestrian facility; and the Alexandra Riverside Park, a community greenspace development and heritage project. Central Otago's rich and colourful heritage is another interest area in which she hopes to make a positive contribution.
John Kerr is no stranger to the challenges and rewards of owning heritage buildings in and around the Teviot Valley. In 1980, John and his wife Pat purchased an historic home and stables at Onlsow Downs, over the river from Ettrick. Built in 1884, this homestead was originally part of the Oven Hill and Teviot Stations. From here they have lived and worked in several heritage buildings including the Cape Broom, Spear Grass, and Mrs Heron's Hotels and the Altenburg cottage. For the last 20 years, John and Pat have been running the 'Commercial Backpackers Hotel' in Roxburgh. John still finds time to give back to the community, serving ten years' experience on the Teviot Valley Community Board and 12 years with Central Otago Health Incorporated (Dunstan Hospital). John is also a Trustee of the Teviot Museum.
Kristy Rusher works at AWS Legal as Special Counsel with a particular expertise in resource management and environmental law. She has been practising in the Southland, Otago and Canterbury regions since 2003. Kristy has been a member of the St Bathans Heritage and Environment Trust and has assisted on a range of heritage conservation projects.  She has a particular interest in heritage landscapes, buildings and recording oral history.
Warwick Hawker's connection with Central Otago began 27 years ago when together with his wife Jenny he established Pisa Range Estate vineyard near Cromwell.  Involvement with the vineyard was for many years by remote as Warwick pursued first his career with the Ministry of Foreign Affairs and Trade and later a stint as the Central Otago District Council's Economic Development Manager.
Today Warwick continues his involvement in the Central Otago wine industry and, as Chair of the Pisa Irrigation Company, an interest in irrigation fostered by the challenges associated with viticulture in Central Otago's dry climate.
Central Otago's rich heritage has fascinated Warwick since he first came to the area.  He is a strong advocate of the need to research, preserve and promote it.  Warwick is a long-time member of the Otago Goldfields Heritage Trust and currently the Chair of  the OGHT management committee.
MEET THE HERITAGE COORDINATOR
The role of the Heritage Coordinator is to foster a more integrated and cohesive approach across all stakeholders regarding the identification, preservation and celebration of Central Otago's heritage. Maggie Hope started her role as Heritage Coordinator in October 2020, taking over the reins from Alice Spiers. Maggie is your first point of contact for all matters in relation to the Central Otago Heritage Plan and can assist your organisation to relation to accessing funding for heritage projects and initiatives. The Central Otago Heritage Trust acknowledges the support from the Central Otago District Council in funding this role.